Los Tulipanes imports food and drinks, having a big assortment of dutch products.
We work with the real brands from then and now, like Calvé, Karvan Cavitam, Blue Band, Croma, Knorr, Maggo, Honig, Venco, Unox and of course many more. Besides that we also work with Asian products from brands such as Conimex, Inproba, Koningsvogel or Flower Brand.
That's not all of course, because we have as well various international sauces, beers, and authentic Dutch Spirits like Berenburg, Jonge Jenever, Advocaat, Vieux, etc.!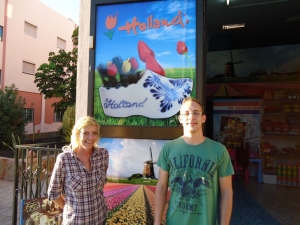 The shop itself is located in San Fernando de Maspalomas, south gran Canaria. If you live on one of the other islands you can order online as well. Cooled, frozen or standard products can be delivered within 24 hours, due to  our Courier service.
We have an assortment with over 1000 products, and we keep refilling and expanding constantly. If you are looking for a specific article or you're missing something in our shop you can always contact us, and see if we are able to help you!